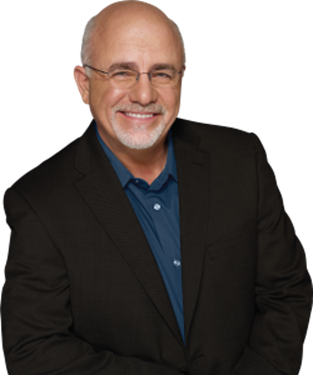 Dave Ramsey Endorses Elizabeth Myers at Personal Shopper Insurance (PSI)!
If you are not aware of who Dave Ramsey is, well it's about time you find out… He is a nationally syndicated radio host of the "Dave Ramsey Show," as well as a NY Times bestselling American author of "Entreleadership", "The Total Money Makeover", "Financial Peace" and many others. He counsels millions of Americans to reach their personal financial freedom by getting out of debt and building wealth. Also offering Dave Ramsey fans recommendations with Endorsed Local Providers (ELPs).




So, What is ELP, Anyway?
Endorsed Local Providers (ELPs) are local professionals in your area that Dave Ramsey and his team have handpicked to serve Dave's fans. Each and every ELP goes through a careful interview process to make sure they deliver the same, excellent advice as Dave does, provide outstanding customer service, and have the heart of a teacher. Insurance is one of the most important investments you can make. A good specialist can help you get on a plan that fits your budget and needs. Dave Ramsey only chooses the most qualified ELPs to recommend to his fans. If you would like to know more, let us know.
Proud to be a Dave Ramsey ELP
Since 2011, Elizabeth Myers of Personal Shopper Insurance was selected as a Dave Ramsey Endorsed Local Provider (ELP) for Property & Casualty Insurance. Once she read "Total Money Makeover" it lit the match and ignited a fire to learn more. Then Elizabeth and Len Armijo attended Financial Peace University & EntreLeadership. They continue to read, listen to The Dave Ramsey Show as well as attend his Live events.
She applied to be an Endorsed Local Provider (ELP) — which this process took nearly two years. Elizabeth says, "I am honored & proud to be one of Dave Ramsey's Property and Casualty Insurance ELPs. I love being able to apply Dave's principles each and every day whether personally or professionally, basically because it works! I am blessed to interact with our clients (they are more like our family) who share their life-changing achievements and successes."
Dave grades all of his ELPs based on the feedback that he gets from you and your personal experience with an ELP. Dave's ELP endorsement is earned & his team continually works with every ELP to assure they meet his high standards of excellence. While ELPs do pay a fee to cover program maintenance and employment costs, Dave only endorses ELPs that fit his criteria. In his ELP Insurance program, he only endorses independent insurance agents who represent multiple insurance carriers & Personal Shopper Insurance is ready to tailor options.
How can PSI help YOU?
Personal Shopper Insurance (PSI) team is here for YOU. We are sure peace of mind is important to you or your business to find protection that works with your budget. We understand some things matter more than just price (although we're pretty good at finding that too). We search numerous A.M. Best rated insurance carriers specializing in Auto, Property, Life and Business insurance and look forward to discussing these products with you without taking ourselves too seriously. Let's face it – insurance isn't the most exciting topic, yet it's a necessity. We pride ourselves on providing a wealth of knowledge, personalized choices and service — while having a pinch of fun! All of this is absolutely FREE.
Providing individual risk analysis asking pertinent questions, reviewing your policy to find savings for qualifying discounts and coverage assessment. We try to explain your coverage in a way you can understand. In short, help make your experience be an informed and knowledgeable one. Don't you deserve the time to have someone help counsel you to make an informed decision for your particular insurance needs that is custom fit to your budget? Be aware of options and get proper coverage with someone who will treat you as a person not a number or policy?
PSI is your SOMEONE with a caring, dedicated, dynamic team who strive to accomplish what you are seeking for you, your family or business with:
Placing client's needs first & have "the heart of a teacher"
· Qualifying discounts perhaps unknown to you
· Insurance counseling and recommendations
· Prompt attention to your insurance inquiries
· Reviews based upon current Lifestyle (i.e. newlywed, new baby, new profession or career, etc.)
· Understand Dave's "7 Baby Steps" to lend a hand to help move you through these steps in obtaining your debt-free goal
We look forward to being of service…