Benefits of Having PSI on Your Side:
At PSI, we're your "personal shoppers" for all insurance products, making sure we research and obtain the best insurance for your specific needs and budget. We don't fit the mold of a typical or traditional insurance agency, but we think that's a good thing—and we think you will, too…
There are plenty of insurance companies online who promise to save you time and money, but try getting an accurate quote or a straight answer on specific coverage questions. Are they looking out for your interests OR the insurance companies? These "quick" online insurance companies may seem like they save you money, but if you actually need to use the insurance you're paying for, you might find that "cheap" insurance to be extremely costly when you need it most.
Personal Shopper Insurance (PSI) takes the time to understand your needs and shop for the best coverage that fits you—not try to fit you into an existing program that doesn't really give you what you truly want - peace of mind. We have several resources for insurance products tailoring to your personal situation—hence our name, "Personal Shopper Insurance."
Insurance can be really complicated…Insurance is a contract & contracts include complicated language, which can sound like legal mumbo jumbo. Instant coffee versus fresh brew is like getting online quotes. Quick online insurance product may seem it might save you money, but at the time of a claim can be extremely costly in the end – especially if you do not know what you thought you might have purchased for coverage. Isn't it important to have an understanding of your limits and what they are for?
With PSI, we are here for YOU. A real live, dedicated agent working tirelessly to ensure you get the best knowledgeable coverage.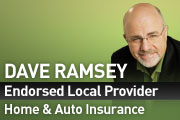 Every PSI Client Receives:
• Regular insurance review and comparisons for best rates and coverage.
• Verification of qualifying discounts you may not know you were eligible for.
• Prompt attention to your inquiries.
• One central place to get multiple quotes to ensure you get the right coverage
for the most competitive price.
• Guidance to help you understand the different coverages that are suitable for your insurance needs and budget.
• Easy payment options, flexible down payments and personalized service.
What's important is not just how much you pay for insurance, but rather, what you really get for your money. Insurance may be complicated or boring to some, but at PSI, it's our passion, and we take it very seriously (without taking ourselves seriously – LOL).
Get personal service! Get excellent coverage! Get great rates!
Get more, with PSI… your Personal Shopper for Insurance!!!